Best Mobile Car Detailing Gaithersburg Md
YouDetail is the best auto detailing service in gaithersburg ,md. We offer professional interior and exterior detailing services in any location that is convenient for you.
Get to know us
We here at yourdetail started the business in 2006 and its been over 16 years of experience in car detailing service. Our main success point is we are working on a mobile car detailing model so every time you don't have to visit us but we will visit you and detail your vehicle at your ease.
And the process of booking us is really simple. You can book us directly from the website or give us a call anytime.
The second thing which differentiates us from others is we have built our reputation with our clientele, which can be verified with reviews on our listing which are all 5 stars till today.
Most other detailers in the area are operating at an individual level so if they have one booking for a client maybe you have to wait for a few days for your turn. But here at yourdetail we have a team of 7 peoples who are always ready to detail your car anytime at any place in the gaithersburg areas.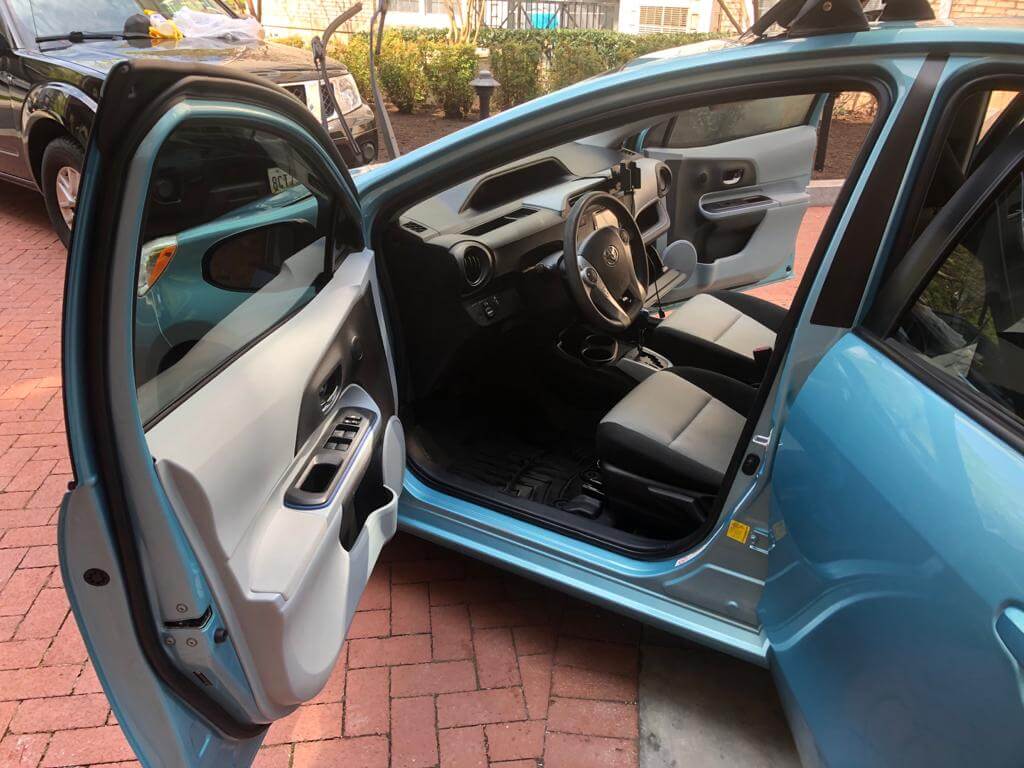 Need An Interior and Exterior detailing In Gaithersburg md
As a professional auto detailing company, we take great pride in the work and pay attention to the tiniest details, which in the end create a solid impact on your vehicle.
No matter how dirty a car is, we make sure that it gets back to its original, new condition. No competitor can match our attention to detail, which can be seen through reviews from GMB clients.
You can count on us for guaranteed work and we'll re-do it if something is missed out. We have a team of trained detailers that have been doing it for years, but if you aren't satisfied with any particular detailer just let us know and we will send another one for you.
All our services are offered in three different packages. Our packages include full interior detailing and exterior detailing, so you select the package based on your needs and car type, or just talk to our professional team to make the right selection.
Our customers enjoy huge discounts and benefits at regular intervals so keep visiting us for updated information.
Also there are so many gaithersburg car wash options, but we have the best mobile car wash service out there with complete equipment that doesn't require anything from you.
Get the best version of you car
Deluxe

from $310

Make your car look showroom-worthy with this best-selling service.

Superior

from $230

Need a deeper interior clean? This is the best choice for you.

Essential

from $190

Covers all the basics that you need for a fresh and clean car.
Our happy Clients Yourdetail did an excellent job! The guy was easy to work with and very professional. My car looks amazing now after thorough detailing! Those stains I would never have thought would come out were all removed by him. He was on time, courteous and professional, and I highly recommend them!

I was so lucky to get an appointment the same day with very little notice. It looked stunning when it was all finished. Even the glitter from the carpet was removed which I know must have been quite difficult. Highly recommended! Excellent prices and service.

I have personally used them for detailing for my cars over the past couple of years and have always been impressed. Their work and attention to detail are top-notch is not comparable with others in Montgomery country MD. They are someones I have and will continue to recommend to my friends and family.
Since we had a tight schedule but we accepted the job because the man needed details on the spot. He worked in the construction industry, so his car was messy and not cleaned for months. There was also a spill of food on the floor of the car, but we managed to clean it thoroughly. The stains have been completely removed, and the car is in perfect condition.

The Husband and wife living near Gaithersburg Elementary School bought a used truck and the dealership supposedly cleaned the inside. But it was still gross looking with stains on the seats and the steering wheel was black with dirt. They tried one detailer and honestly it looked no different. We removed all the stains from seats and also gave them 25$ because it was their first detail with us.

The owner living near Blohm Park need not to worry about her car paint because we did complete paint protection. She was looking for a Superior detailing package but the car was not in a bad shape so I advised her to go for the Essential package which is cheaper. After our detailing the car now looks better than he first purchased.
Contact Us
Mailing Address:
8715 1st ave Silver Spring, MD, 20910 United States
Email Address:
Phone Number:
Send Us a Message