Car Detailing Silver Spring Md | Your Detail
Looking for an auto car detailing service in silver spring and we here at yourdetail will be the best choice. We micro detail,hand wash, and vacuum every vehicle so there is no dirt left in there. Also the services provided at the ease of your home.
Why Choose Us
Your Detail, a top-rated mobile car detailing company based in Silver Spring, MD, stands out for its exceptional service and dedication to customer satisfaction. Servicing nearby cities such as Germantown Md, Your Detail goes above and beyond to ensure that every vehicle it works on receives the utmost care and attention to detail. What sets Your Detail apart is their commitment to using eco-friendly products that are safe for both your car and the environment. This environmentally conscious approach ensures a high-quality finish while minimizing any negative impact on the surrounding area.
Moreover, Your Detail's team of skilled professionals take pride in providing an unparalleled level of convenience by bringing their services directly to your doorstep. Whether you're looking for a quick wash or a full interior and exterior detailing package, Your Detail offers customizable solutions tailored to suit each individual's needs. Their use of advanced techniques ensures that your car not only looks its best but also maintains its value in the long run.
In addition to the quality of service offered, choosing Your Detail means supporting a local business with strong ties to the Silver Spring community. By selecting this company, customers can trust that they are getting more than just pristine cars – they are investing in a business known for its reliability, professionalism, and dedication to exceeding expectations. With convenient mobile services, an eco-friendly approach, unmatched expertise, and strong community roots – there's no question why Your Detail should be at the top of every car owner's list when seeking professional detailing services near Silver Spring MD.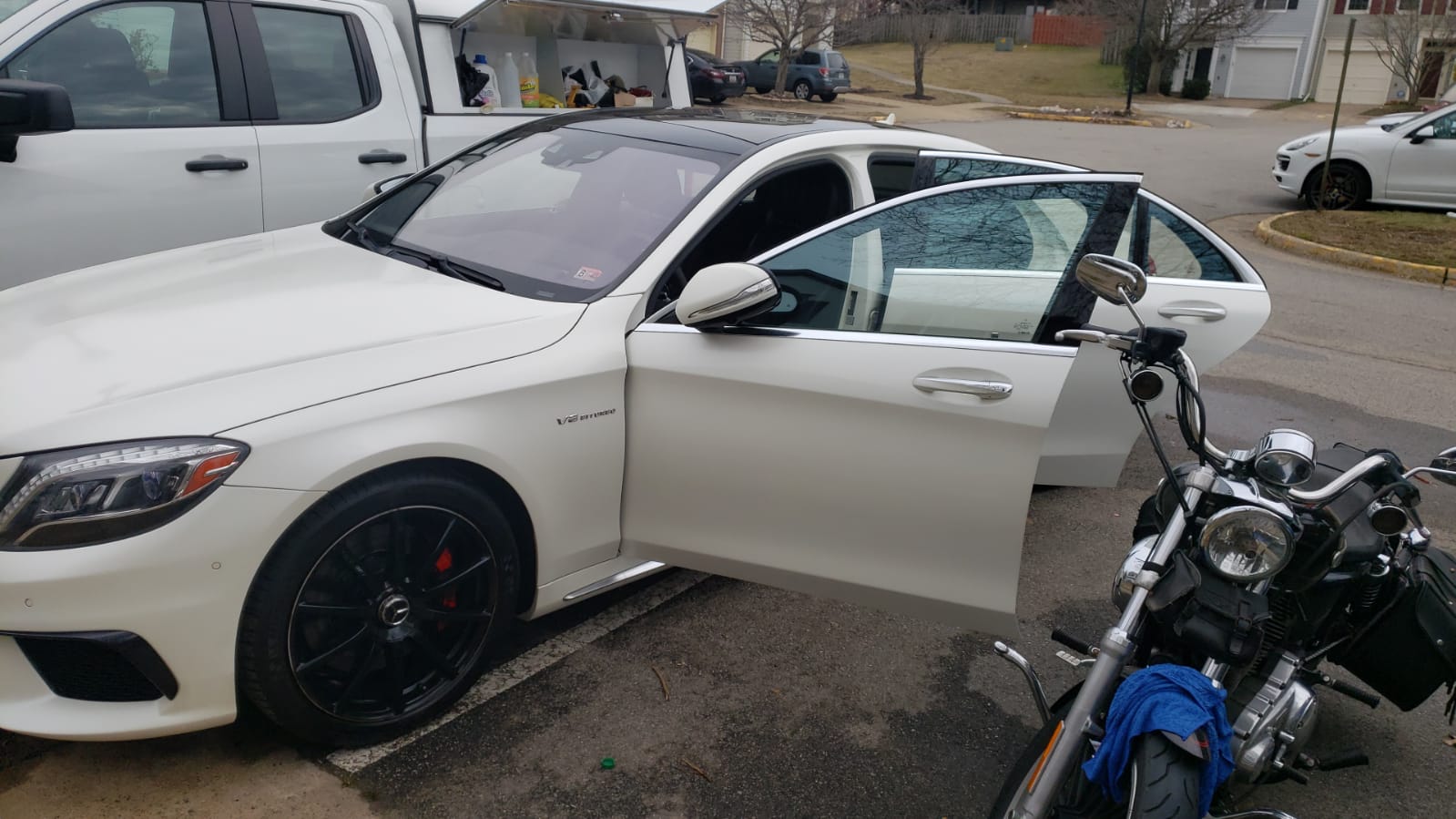 Auto Detailing in Silver Spring MD
You are living in the beautiful city of silver spring md thave population of 81,816. In the area you would find a number of car wash and detailing businesses around you. But here at yourdetail we offer complete customer satisfaction and give three options to choose from our designed packages to satisfy your needs.
We know It's quite hard to find the auto detailing in Silver Spring md who take pride in their work and do the job with full concentration. But we have a team of people working in Washington DC and silver spring md and we are well known for our brand name.
Moreover, we are fully committed to provide the best customer service and facilitate you in every regard. The main services include interior detailing, exterior detailing, vacuuming, odour removal and many more can be seen on our service page.
Get the best version of you car
Deluxe

from $310

Make your car look showroom-worthy with this best-selling service.

Superior

from $230

Need a deeper interior clean? This is the best choice for you.

Essential

from $190

Covers all the basics that you need for a fresh and clean car.
After yourdetail finished the job - I felt like I was driving a brand new car. Surely I am going to use them again for my car detailing! Not only were they on time also they were very professional with their job. The end result was absolutely excellent! Wonderful experience.

They are amazing with their job!!! They are my regular detailer and they always leave our cars looking brand new. He is a perfectionist and does not rush the job! It is so easy to book them through their website, so easy to pay - the process is seamless from beginning to end!

I was trying different detailers in silver spring but wasn't satisfied with their professionalism but then I landed into this amazing team of detailers who are very experienced in their work. Seamless experiencing in booking thoroughly vacuumed and cleaned. Best mobile details in silver spring, Thumbs up
The guy lives near PineCrest Elementary School and his kids are very naughty that's why his car was in pretty bad shape. But he has chosen our DELUXE Package. And we have done his interior and exterior detailing completely. And now his car looks brand new.

We did car complete odour removal, hand wash, and paint job near Silver Spring station. The guy went for our SUPERIOR Detail package. And we completed the job in an hour and a half.

This guy reached us through call and wants to book his job on weekend as most of the detailers don't work on weekends. But we took his work and detailed his 6 years old car which now looks in perfect condition.
Contact Us
Mailing Address:
8715 1st ave, Silver Spring, MD, 20910, United States
Email Address:
Phone Number:
Send Us a Message