Best Mobile Car Detailing In Burke Va
Looking for a Burke car detailer to take care of your vehicle's needs? We have a professional, efficient, and detail-oriented team in the area. We provide full interior and exterior detailing services six days a week.
Get to know us
We here at yourdetail started the business in 2006 and its been over 16 years of experience in car detailing service in Burke Va. Our main success point is we are working on a mobile car detailing model so every time you don't have to visit us but we will visit you and detail your vehicle at your ease.
And the process of booking us is really simple. You can book us directly from the website or give us a call anytime.
The second thing which differentiates us from others is we have built our reputation with our clientele, which can be verified with reviews on our listing which are all 5 stars till today.
Most other detailers in the area are operating at an individual level so if they have one booking for a client maybe you have to wait for a few days for your turn. But here at yourdetail we have a team of 7 peoples who are always ready to detail your car anytime at any place in Chantily Va, Ashburn Va and burke Va areas.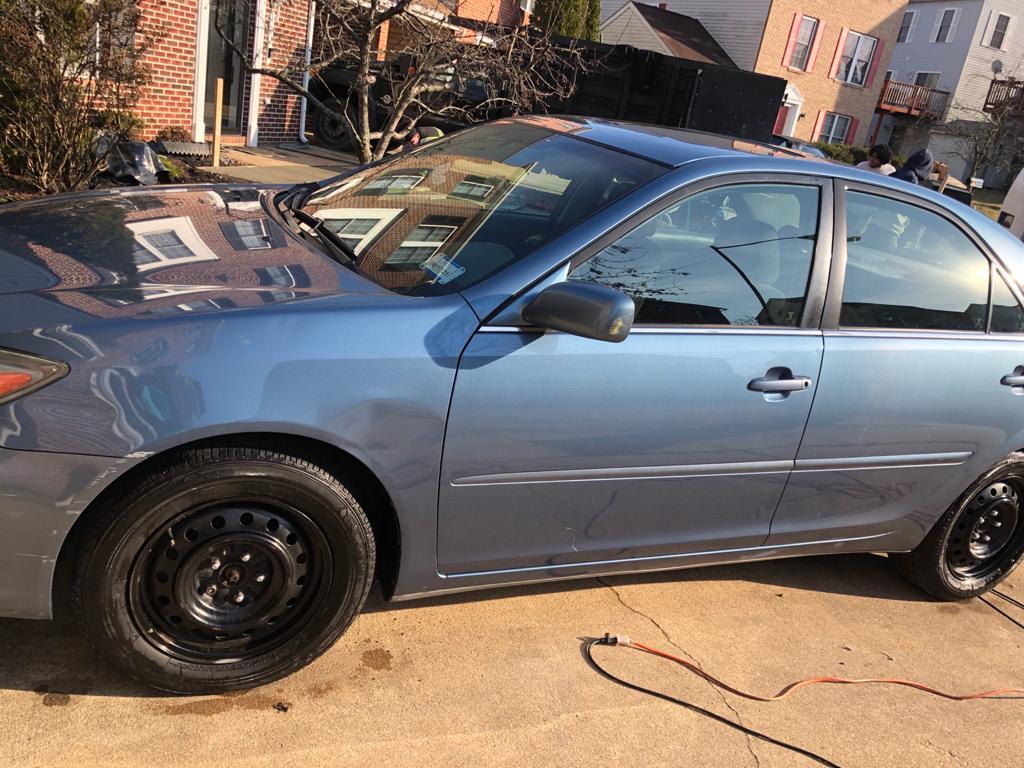 Need A Car Detailing In Burke Va
Being a resident of the beautiful city of burke one of the populous city of Virginia state. Looking to find a mobile car detailer in the area? We here at yourdetail professionally craft your vehicle to make it look brand new. So why choose us when you can get countless options when you search for burke mobile car detailing? Because we not only offer competitive prices but we also give 100% customer satisfaction.
We aim to meet the highest levels of customer satisfaction in our job and will not leave the place unless you are completely satisfied. We have a trained team that provides exterior services like hand washing, hand drying, cleaning tires and rims, waxing and polishing.
In addition, the interior services include shampooing, vacuuming, odour removal, stain removal, leather protection, and fabric protection. So if you are looking for the best car detailing service around, look no further than Your Detail.
Get the best version of you car
Deluxe

from $310

Make your car look showroom-worthy with this best-selling service.

Superior

from $230

Need a deeper interior clean? This is the best choice for you.

Essential

from $190

Covers all the basics that you need for a fresh and clean car.
Our happy clients In Burke Va
For some reason, our Outback hasn't been completely cleaned for over 4 years now. We've had interior detailing done from yourdetail this time. And I am amazed in about 7 hours they got it to near perfect showroom condition. Definitely recommend them for all your detailing needs!

I needed interior car detailing for my car because I have 2 dogs who shed a lot. I knew I would need professional help to clean the dog hair from the car interior. Youdetail was really flexible with our scheduling, as we had to reschedule it a couple of times. They called me and texted me during the day, and they did a great job on my car. The seats in my car had no stains or dog hair in them when I got it back! It was a very pleasant surprise

I purchased a 2009 Cadillac Escalade and found lots of swirl marks, light scratches, and the paint looked dull due to the previous owner's negligence. Upon searching "burke car detailing", I found them and I made an appointment for them to get it done as soon as possible. They detailed washed, filed, waxed, buffed, and sanitized all in one day. I am pleased with the results. It wasn't cheap, but worth it.
Cleaned all the interior surfaces, mirrors and windows near the burke City Public School. The guy booked us through the website and he was looking for an exterior cleaning service. His car had a lot of scratches and spots on the paint. We did the polish and paint protection and now it looks stunning.

This detail was done for a couple who also have two cute dogs with them. They booked us for a mobile detailing job at their workplace. It was a nice sunny day so it was possible to complete the job in 5 hours.

The owner of this honda vx car live near National Aquariumno longer needs to worry about his leather seat spots. We removed the spots left by their lovely children. Also, the car is fully steamed and now it has a great aroma.
Contact Us
Mailing Address:
8715 1st ave Silver Spring, MD, 20910 United States
Email Address:
Phone Number:
Send Us a Message