Car Detailing In Rockville MD- Best Mobile Detailer
In need of a mobile car detailing in Rockville, Md, then don't look anywhere else, because we are the most premium detailers in the area. You can count on us for complete interior and exterior detailing since we are professional detailers.
Get to know us
We here at yourdetail started the business in 2006 and its been over 16 years of experience in car detailing service. Our main success point is we are working on a mobile car detailing model so every time you don't have to visit us but we will visit you and detail your vehicle at your ease.
And the process of booking us is really simple. You can book us directly from the website or give us a call anytime.
The second thing which differentiates us from others is we have built our reputation with our clientele, which can be verified with reviews on our listing which are all 5 stars till today.
Most other detailers in the area are operating at an individual level so if they have one booking for a client maybe you have to wait for a few days for your turn. But here at yourdetail we have a team of 7 peoples who are always ready to detail your car anytime at any place in the rockville Va areas.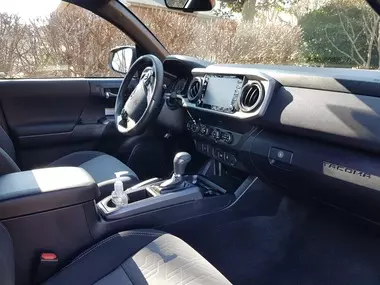 Looking For Auto Detailing Service
Looking for the best mobile detailer near rockville, we at Yourdetail is a team of professional detailer with appropriate training and experience in hands.
So why choose us? Because we take pride in our reputation. Moreover, we focus more on our customer's satisfaction which is one of our success points.
We offer complete interior services including shampooing and steaming of floor mats. Also, we remove any minor spot on carpets or leather with our quality products.
Therefore, we at yourdetail is mobile-based, we come to you with all of our own equipment and detail your vehicle with careful attention to small details so no dirt left there.
Moreover, we take care to clean all interior surfaces and also protect the dashboard.
Exterior services include handwashing tires and rims and removing the most stubborn dust. Besides that, the door jam gets washed and waxed.
So look no further Book us right now and get a discount of 25$ on your first detail with us.
Get the best version of you car
Deluxe

from $310

Make your car look showroom-worthy with this best-selling service.

Superior

from $230

Need a deeper interior clean? This is the best choice for you.

Essential

from $190

Covers all the basics that you need for a fresh and clean car.
Our Happy Clients in Rockville
My Subaru Forester was sitting for a few months because of Covid and was covered with bird droppings and leaves. Its interior was filled with chocolate milk spills to countless Cheerios due to my 3 kids. The car looked spotless after detailing, you could not even tell that there had been a spill. Yourdetail did an excellent job detailing my two cars. They are my first choice for all my detailing needs. I certainly recommend them.

The guy did an outstanding job detailing our cars! This man is committed to making your vehicle look better than new. Years of neglect left my suede steering wheel in bad shape, but he managed to get it looking great again without issue. We would absolutely recommend them.

I have personally used them for detailing for my cars over the past couple of years and have always been impressed. Their work and attention to detail are top-notch is not comparable with others in Montgomery country MD. They are someones I have and will continue to recommend to my friends and family.
Despite our being full for the first week, the old lady bought books through our website a week later. She found us while searching for "rockville car wash". We arrived as scheduled and detailed her car, making it look stunning.

This guy truck had not been cleaned or detailed for a year, so it was not in great shape both inside and outside. We cleaned every nook and cranny of its interior and exterior. Although the job took 5 hours to finish in full, it was worth it in the end.

We did this detailing job near Rockville High School . The guy worked there and booked us to clean his car while he is on the job. We did both interior and exterior detailing jobs on his vehicle and made sure we finished it on time before he got free.
Contact Us
Mailing Address:
8715 1st ave Silver Spring, MD, 20910 United States
Email Address:
Phone Number:
Send Us a Message